Artificial intelligence (AI) and machine learning are making massive waves across multiple industries, from manufacturing to medicine to the financial sector and more. And in recent years, the technology has edged its way into digital marketing.

In fact, research firm Gartner predicts that 30% of companies will be using AI and machine learning in marketing by the end of this year.

Here are some ways that AI and machine learning technologies are changing the digital marketing landscape as we know it:
1. Improving the Customer Experience with Personalization
Today's brands are largely focused on the customer experience and how they connect with their buyers, and rightly so. Without your customers, your business couldn't survive.

According to research, 57% of top-level executives believe that AI and machine learning can be best utilized and improving the customer experience.For example, AI can make relevant product recommendations based on each user's personal shopping habits, monitor your online stores inventory to avoid stock issues, and even offer 24 hour customer support in the form of chatbots.

Companies like Netflix and Amazon are already using machine learning to deliver personalized product recommendations to their users. For example, Netflix has millions of users in nearly 200 countries, so they use a combination of previously viewed content, rated content, and even content that has gone ignored to generate their recommendations. This helps them to avoid one-size-fits-all recommendations to the preferences can vary widely depending on geography and other factors.?
2. Streamlining Customer Service
Live chat is a growing trend among companies and consumers alike. Research shows that an impressive 79% of customers will choose a live chat option if it's available compared to other forms of communication.

When combined with AI, live chat options can be largely automated with the help of chatbots. Most customers won't recognize the difference, plus chatbots ensure that customers receive the same experience every time they connect. Every interaction is tailored to the customer's needs, creating yet another layer of personalization.

And as an added bonus, chat box work around the clock to ensure you never miss a chance for customers to connect with you. You don't have to pay them benefits or overtime, they never take vacation days, and they can handle multiple requests at a time to avoid keeping your customers waiting.
3. Optimizing Website Design & UX
Machine learning has made its way into website design, such as The Grid and Wix ADI that uses data to inform the design process. The idea behind AI in web design is to figure out how to create the best possible user experience. When designers focus on aesthetics more so than functionality, the user experience suffers.

Machine learning should be used in tandem with professional design for the best results. AI tools in their current state or not meant to be a replacement for a web designer, but rather a complementary tool that can help you optimize your website without the guesswork.
4. Simplifying Content Creation
AI tools are being employed in content marketing and content creation in a number of ways. This is of particular interest to marketers, as even a standard blog post can take up to 3.5 hours to write.

To boost your content personalization, tools like Curata are adept at curating relevant content and sending it to the right person at the right time. This gives marketers a break from cranking out their own content, plus it takes away the guesswork in figuring out what might appeal to each member in your audience.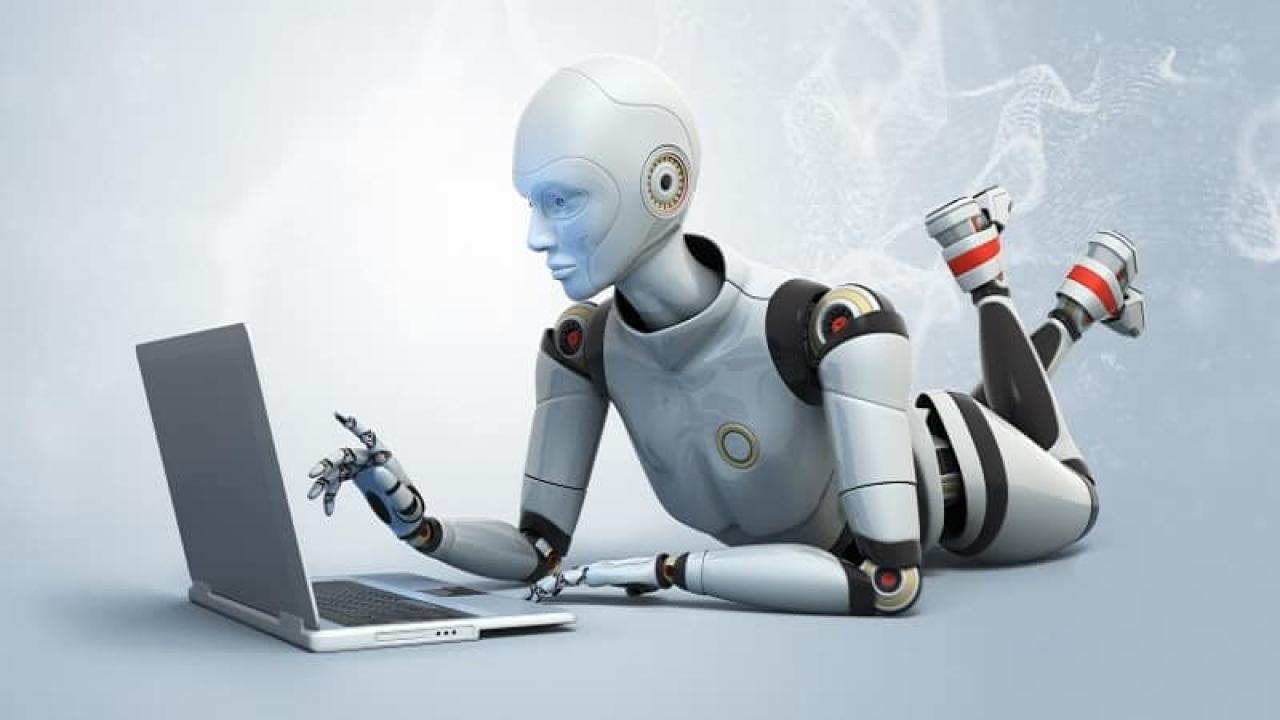 Smart content creation is also on the rise, thanks to machine learning and AI technologies. For example, Wordsmith uses conversational AI to communicate with customers in a natural language. It uses your company's data to develop entire narratives that can help you cut your research time.

Another tool worth exploring is Phrasee, an AI-powered copywriting bot that can help you optimize your email marketing. Phrasee is designed to help you improve your subject lines, push notifications, and ad copy, all in a way that sounds human.
5. Automating Marketing Tasks
Marketing automation is no longer just a vague concept, but rather a valuable tool in companies of all sorts and sizes. It's predicted that marketing automation will become a $25 billion industry by 2023. So far, the results seem promising:

Nearly half of all businesses use some form of automation. Companies that invest in automation tools to enhance the user experience see a 451% in qualified leads
Brands that use marketing automation tools for lead management see a 10% increase in revenue after 6-9 months
Marketing automation drives a 14.5% increase in sales activity
Automation tools can reduce marketing overhead by 12.8%
80% of users increased their leads and 77% saw a boost in conversions
If you're curious how ai, machine learning, and automation can be used in your business, be sure to schedule a free strategy call. As a Top Rated Digital Marketing Company, we implement automation in nearly every aspect of our agency in one way or another to increase productivity and therefore revenue. Whether it's simplifying repetitive or time-consuming tasks in your business or automating your entire sales and marketing departments, we have the technology and know-how to get you there.

We're only at the tip of the iceberg when it comes to understanding AI and machine learning's potential in digital marketing. As current solutions are tested and tweaked and new solutions become available, we may soon find ourselves on the next wave of digital marketing that will carry us through the new decade.